News
EAPFP HIGHLIGHTS KEY ACHIEVEMENTS IN MUNICH
European Association for Passive Fire Protection (EAPFP) members, representing some eleven countries across Europe, met in Munich, Germany on 29-30 November to discuss the Association's aims and objectives for the coming year.  During two days of wide-ranging debate the delegates looked in detail at the main concerns and activities within each state to identify where progress could be made by sharing knowledge and experience and through campaigning at a pan-European level. Read the full background at here
EAPFP TO DEVELOP FIRE SAFETY STANDARDS CAMPAIGN
European Association for Passive Fire Protection (EAPFP) representatives from across Europe met in Oslo, Norway on 7-8 July 2016 to discuss issues of common interest and concern. Discussions during the meeting focused on improving installer competency and tackling the misuse of fire safety engineering to reduce levels of fire protection, particularly passive fire protection. A proposal to develop a strategy for promoting European Union (EU) standards outside of the EU was also considered. Read the full background at here
EAPFP CALLS FOR A SINGLE FACADE TEST METHOD IN EUROPE
EAPFP (European Association for Passive Fire Protection) is calling for a single test method to be established by the European Commission (EC).  The recent Dubai hotel fire and other high profile fires in tall buildings have highlighted that façades present a real fire risk and that a better understanding of their behaviour in fire is vital. There is now general agreement that conventional small scale reaction to fire tests and larger scale fire resistance tests are unsuitable for modelling the behaviour of façade fires. Read the full background at here
EUROPEAN GUIDE TO INTUMESCENT COATINGS FOR CONSTRUCTIONAL STEEL
EAPFP (European Association for Passive Fire Protection) has joined with CEPE (the European Council of paint, printing ink and artists' colours industry) and EAIPC (the European Association of Industrial Painting Contractors) to release a European Industry Best Practice Guide on the Application of Intumescent Coatings to Constructional Steel
The Guide explains that the use of intumescent (reactive) coatings for structural steel is becoming increasingly widespread and highlights the importance of correct selection, application, installation and maintenance of these technical products, in accordance with the manufacturer's instructions, to ensure that the intended in-service performance is achieved. 
The Guide details the roles and responsibilities of each stakeholder group and provides guidance on product selection, verification of dry film thickness, product storage, substrate and coating preparation, application and dry film thickness and measurement. It also provides advice on ongoing maintenance.
CE MARKING OF CONSTRUCTION PRODUCTS – STEP BY STEP GUIDE
The European Commission has prepared a 23pp Step by Step guide to CE marking of Construction Products.  The added value of CE marking is that all EU countries must allow the selling of construction products bearing the CE mark. This means that public authorities cannot ask for any additional marks or certificates, let alone additional testing. Therefore manufacturers or the distributors of products are able to trade in any country of the European Internal Market with the same documentation. Together with the Declaration of Performance CE Marking will also assist customers and final users to check the performance of products and compare it with other products under the same technical approach.
Download your copy at http://eapfp.associationhouse.org.uk/default.php?cmd=210&doc_category=158
EAPFP APPOINTS NEW PRESIDENTIAL TEAM
The European Association for Passive Fire Protection (EAPFP) appointed a new presidential team at its general meeting in Barcelona on 17-18 November 2015.  Joric Witlox of the Association for Passive Fire Protection Netherlands (BBN) takes on the role of president, succeeding Vicente Mans, who has held the position since 2012. Miroslav Smolka of APPO SR, the Slovak Association for Passive Fire Protection was elected vice-president. During his time as president, Mr Witlox aims make better use of the resources held within the association. Initially he plans to conduct a member survey to identify their influence and to examine how the association can best serve its members and use their influence to campaign for improvements in fire safety across Europe.
Dublin offers warm welcome to EAPFP
Chief Fire Officer Pat Fleming, chair of the Chief Fire Officers' Association in Ireland, offered a warm welcome to members of the European Association for Passive Fire Protection (EAPFP), who met in Dublin on 26-27 November to discuss issues affecting the fire protection sector across Europe. Highlighting the importance of such international meetings in improving levels of fire safety, Mr Fleming opened the discussions by providing a brief introduction to the situation in Ireland. He explained that poor standards of construction during the mid-2000s had led the Government to introduce more onerous building regulations. But, said Mr Fleming, there remain concerns surrounding the competency of installers and those with responsibility for ensuring fire safety. Read more
EAPFP call for robust qualifications for passive fire protection installers
Although passive fire protection (PFP) products play a vital role in protecting lives and property in the event of a fire, there is currently no known regulation in Europe that requires those who specify, install or maintain PFP products to demonstrate their competence. While the importance of appropriate installation is recognised by many European states, who recommend the use of third party certificated products and installers, such requirements are generally not mandatory, nor are there many formal qualifications available. But could this be about to change? Read more
EAPFP identifies key safety concerns at Koln meeting
European Association for Passive Fire Protection (EAPFP) representatives from across Europe met in Koln, in November 2013 to discuss issues of common interest and concern. Discussions during the visit focused on CE marking, the development of European standards and test methods and fire engineering. Initiatives in each country aimed at raising awareness of passive fire protection and improving the quality of installations, were also reviewed. Read more
EAPFP calls for improved standards for fire engineering across Europe
The European Association for Passive Fire Protection is spearheading a campaign to raise standards in fire engineering across Europe, amid concerns that the discipline is often used by some engineers to reduce levels of protection rather than ensure adequate fire safety for buildings. Read more

EAPFP offers CE Marking advice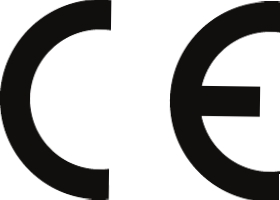 The European Association for Passive Fire Protection (EAPFP) has released a simple guide to CE-Marking for passive fire protection products. The Introduction to the Construction Products Regulation (CPR) provides advice for manufacturers and distributors on what they need to do to meet the requirements of the CPR, which came into effect on 1 July 2013. Read More
Click here to download the document
EAPFP meets at UK fire test laboratory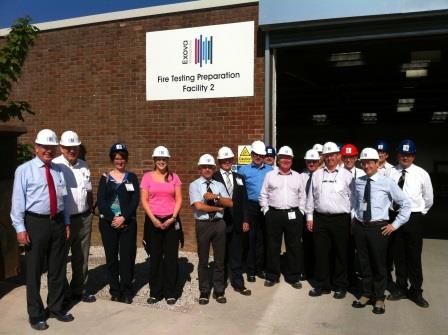 European Association for Passive Fire Protection (EAPFP) representatives from across Europe met at ExovaWarringtonfire on 6-7 June 2013. The meeting gave members the opportunity tohighlight areas of concern within their own states, as well as discuss areas of common interest. The visitors also enjoyed a tour of Exova Warringtonfire's laboratories and test facilities. Read more
EAPFP President visits Firex International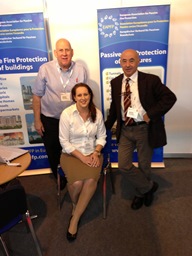 European Association for Passive Fire Protection (EAPFP) president Vicente Mans attended Firex International at Birmingham NEC on 13-16 May 2013. During his visit, Mr Mans met with representatives from other European associations to investigate areas of common interest and potential alignment. He also took the opportunity to speak to visitors to the EAPFP stand and to visit other exhibitors at the event, before attending the IFSEC & FIREX Awards dinner. Read more
EAPFP calls for increased CE marking for passive fire protection products
The European Association for Passive Fire Protection (EAPFP) is leading a campaign to increase the number of passive fire protection products that are subject to mandatory CE marking on the European market.The Association has been calling for voluntary European Technical Approval Guidelines (ETAGs) for a range of passive fire protection products to be converted to mandatory harmonised European product standards (hENs). Read more
New President for the EAPFP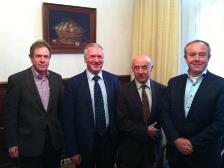 The European Association for Passive Fire Protection (EAPFP) appointed a new president and vice president at its general meeting in Amsterdam on 29-30 November 2012.
Vicente Mans, representing the passive fire protection sector group in the Spanish Association of Fire Protection Societies (TECNIFUEGO-AESPI) and member of the board, will retain the position of president for the next two years, while Joric Witlox of the Association of Fireproof Building Netherlands (BBN) takes on the role of vice-president. Read more
CLICK HERE TO VIEW TRANSLATIONS